Architect Week 2019
About Conference
EuroSciCon invites all the participants from all over the world to attend "International Conference on Architecture, Materials and Construction Techniques" during July 15-16, 2019 in London, UK which includes prompt keynote presentations, Oral talks, Poster presentations and Exhibitions. Architecture can be defined as a study of art and science of designing buildings and spaces. It can also be defined as a process of designing and construction of physical and in some cases non-physical structures. Architecture is considered as a blend of both aesthetics and practicality which conveys a purpose and meaning to the society. Architecture merges with different fields of science and technology to create spaces that hold true meaning and purpose, which last long after a project has been completed, by communicating the true meaning to its users. Building Technology is the application of technology to the design of buildings. Architecture and Building Technology work side by side, but with recent technological advancements, the dependency of both architecture and building technology on each other has increased exponentially and thus, sometimes they are not viewed as two distinct disciplines.
Building Technology helps students and professionals to explore critical topics for the future of the built environment. A good deal of are going on which explores ways to use design and technology to create buildings that contribute to a more humane and environmentally responsible built spaces. Strategies that are employed these days focus primarily on integrated architectural design strategies, resource accounting through material flow analysis and life cycle assessment, building and urban energy modelling and simulation, human comfort analysis, control design and engineering, and other technologically-informed design methods. The biggest challenges that are faced in this area are, to create a built space that meets the requirement of the present day and on the other hand is flexible enough to mould itself to meet the demands of the future. The major topics of innovation and research are, emerging and non-traditional building materials and construction techniques, low energy and green buildings, urban development, sustainability, automated engineering systems and pre-fabrication.
Nearly 400 participants attended the International Conference Architecture, Materials and Construction which was organized by EuroSciCon Conferences. The event was a huge success and showed the world that people are ready for change and are eager to gain new information. The message that was circulated through this conference was the need to revolutionize the approach to design and planning affecting the human settlement pattern resulting in sustainability. Similarly the Global market report on construction, building materials conducted a round table discussion to see the future of the building and construction industry. It spoke about the population blast in urban areas which now is growing at an alarming rate. 75% of the world population are in urban areas which in turn makes the carbon footprint of an area increase. Study has shown that by 2050, we will use 60% more energy than what we use today. The meeting primarily stated the means of waste management, green buildings and low carbon building design. A number of agencies across various countries have set foot on networking and partnership to share knowledge and experiences to build a safe and sustainable future.
The primary goal of "International Conference on Architecture, Materials and Construction Techniques" is to bring in researchers in architecture, materials engineering, and scholars in civil construction, architecture designers, researchers on 3D printing and prefabrication, scientists and students from all around the world along with leading industry people to attend and/or present research activities which will lead to encourage positive relation between academics and industry. The conference will provide the delegates to exchange ideas and knowledge face to face and establish research and/or business relations, with a collective goal to create a better future." International Conference on Architecture, Materials and Construction Techniques" will be promoting research and new ideas relating Architectural Design, new and advanced building materials and cutting edge construction techniques. This conference will have the participation of renowned keynote speakers in these areas, along with oral presentations and posters sessions.
Sessions and Tracks
Track 1: Art and Design in Architecture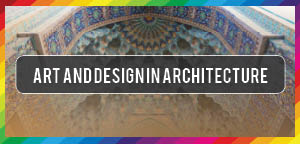 There are at least as many definitions of architecture as there are architects or people who comment on the practice of it. While some embrace it as art, others defend architecture's seminal social responsibility as its most definitive attribute. Architecture can be an art and a science, a process and a result, and both an idea and a reality. People often use the words "architecture" and "design" interchangeably, which naturally broadens the definition of architecture. Architecture is the scientific art of making structure express ideas. Architecture is the triumph of human imagination over construction materials and methods. Architecture can refer to any man-made building or structure, like a tower or monument; a man-made building or structure that is important, large, or highly creative; a carefully designed object, such as a chair, a spoon, or a tea kettle; a design for a large area such as a city, town, park, or landscape; the art or science of designing and buildings, structures, objects, and outdoor spaces; a building style, method, or process; a plan for organizing space; elegant engineering; the planned design of any kind of system; a systematic arrangement of information or ideas.
Track 2: Components of Building Architecture
Architects develop, design and supervise the construction of buildings, landscapes, ships and even software systems. Their work entails understanding all the details of both the form and function of whatever is being built. Architects in any field will work closely with clients, draw up potential cost estimates and project time frame estimates, manage other employees in charge of plan design and monitor contracts for clients and builders. They will also keep an eye on all work being completed to make sure that it is happening appropriately within the estimates given and give presentations and promotions that will attract new clients. There are various sub-branches of architecture each having a different set of work and follow a particular rule.
Track 3: Sustainable Development
Sustainability is the process of maintaining change in a balanced fashion, in which the exploitation of resources, the direction of investments, the orientation of technological development and institutional change are all in harmony and enhance both current and future potential to meet human needs and aspirations. Sustainability is the study of how natural systems function, remain diverse and produce everything it needs for the ecology to remain in balance. It also acknowledges that human civilization takes resources to sustain our modern way of life. Sustainability takes into account how we might live in harmony with the natural world around us, protecting it from damage and destruction. Sustainable architecture is architecture that seeks to minimize the negative environmental impact of buildings by efficiency and moderation in the use of materials, energy, and development space and the ecosystem at large. Sustainable architecture uses a conscious approach to energy and ecological conservation in the design of the built environment.
Track 4: Human and Architecture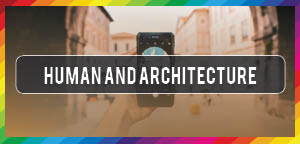 Principles of Human Settlements & Urban Design concern the science of human settlements, including regional, city, community planning and dwelling design. The study involves every kind of human settlement, with particular attention to geography, ecology, human psychology, anthropology, culture, politics, and occasionally aesthetics. As a scientific mode of study, Principles of Human Settlements & Urban Design currently relies on statistics and description, organized in five ekistics elements or principles: nature, anthropic, society, shells, and networks. It is generally a more scientific field than urban planning, and has considerable overlap with some of the less restrained fields of architectural theory. The notion of ekistics implies that understanding the interaction between and within human groups, infrastructure, agriculture, shelter, function. In conjunction with their environment directly affects their well-being (individual and collective). The subject begins to elucidate the ways in which collective settlements form and how they inter-relate.
Track 5: Architectural Conservation
Cultural heritage management (CHM) is the vocation and practice of managing cultural heritage. It is a branch of cultural resources management, although it also draws on the practices of cultural conservation, restoration, museology, archaeology, history and architecture. CHM has traditionally been concerned with the identification, interpretation, maintenance, and preservation of significant cultural sites and physical heritage assets, although intangible aspects of heritage, such as traditional skills, cultures and languages are also considered. The subject typically receives most attention, and resources, in the face of threat, where the focus is often upon rescue or salvage archaeology. Possible threats include urban development, large-scale agriculture, mining activity, looting, erosion or unsustainable visitor numbers. The public face of CHM, and a significant source of income to support continued management of heritage, is the interpretation and presentation to the public, where it is an important aspect of tourism. Communicating with government and the public is therefore a key competence.
Track 6: Digital Architecture
Architecture these days involves more of fluid designs and designs which consist of various fragments, angles and curves. Drafting these drawings becomes a completely tedious task. Architecture has been greatly influenced by the integration of digital tools and software in architectural designing and representation. Technology can play a part from concept to final drafted drawings. Advanced construction types also make use of digital architecture. Using software to design buildings can be termed as digital architecture. Digital architecture uses computer modeling, programming, simulation and imaging to create both virtual forms and physical structures. The terminology has also been used to refer to other aspects of architecture that feature digital technologies. The emergent field is not clearly delineated to this point, and the terminology is also used to apply to digital skins that can be streamed images and have their appearance altered. Digital Architecture is a field of engineering that utilizes digital media in the process of its architectural design. Digital Architecture will help in designing the concept, design development, and detail designing of the architecture's form.
Track 7: Future of Architecture
"Every great architect is -- necessarily -- a great poet. He must be a great original interpreter of his time, his day, his age." Those are the words of one undeniably great architect, Frank Lloyd Wright, whose visions of harmonious design and innovating urban planning amounted to his own brand of organic architecture. The future details of architecture may well be biological mechanic hybrids architectural details we can therefore now articulate a new theory of future architectural details in which they are continuously assembling/ reassembling architectures. This describes a new 'part-to-whole' relation for the architectural detail. We can speculatively and prospectively extend the logic of this argument to explain the detail as surpassing the generative, intelligent, autogenic, self-evolving, multifunctional, interactive and enigmatically. In terms of its architectural powers, then, the architectural detail will be greater than the sum of all possible wholes generated or possible from it.
Track 8: Civil Engineering and New Advancements
Civil engineering is the oldest and broadest engineering discipline among all the engineering fields. The field deals with the planning, designing, and construction of buildings and various other structures. From huge dams to sky high buildings, from suspension bridges to offshore drilling platforms, every physical concrete structure comes under civil engineering. The usage of civil engineering dates back to the ancient times. Most of the seven wonders, including Egyptian pyramids and the Taj Mahal, are the creation of flawless civil engineering skills. Some of the world's oldest civilizations such as Harappa and Mohenjo-Daro are also the product of immaculate civil engineering. After all, how can one ignore the magnificent architecture of Rome's Coliseum or the unique design of the great Eiffel tower?
Track 9: Structural Analysis and Design
Structural engineering is that part of civil engineering in which structural engineers are educated to create the 'bones and muscles' that create the form and shape of man-made structures. Structural engineers need to understand and calculate the stability, strength and rigidity of built structures for buildings and non-building structures. The structural designs are integrated with those of other designers such as architects and building services engineer and often supervise the construction of projects by contractors on site. Structural engineering theory is based upon applied physical laws and empirical knowledge of the structural performance of different materials and geometries. Structural engineering design utilizes a number of relatively simple structural elements to build complex structural systems. Structural engineers are responsible for making creative and efficient use of funds, structural elements and materials to achieve these goals.
Track 10: Prefabrication and Automation
The modular coordination system is the process of organizing the dimensions which can be applied to the traditional as well as partially prefabricated or totally prefabricated or industrialized building. Modular coordination comprises Interrelated Concept for building and construction process. This can be applied comprehensively or partly depending upon the particular circumstances. The modular system can be applied to determine the size of building components and assemblies, installation and service systems to the design of the building. This can be achieved by application of the internationally agreed 100mm Module. Modular Coordination provides the easy grasped layout of the positioning of the building components in relation to each other and to the building and facilitates collaboration between planners, manufactures, distributors and contractors.
Track 11: Design of Mega Structures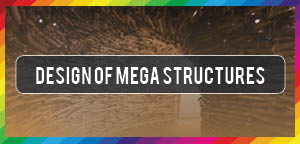 Construction as an industry comprises six to nine percent of the gross domestic product of developed countries. Construction starts with planning, design, and financing; it continues until the project is built and ready for use. Large-scale construction requires collaboration across multiple disciplines. A project manager normally manages the job, and a construction manager, design engineer, construction engineer or architect supervises it. Those involved with the design and execution must consider zoning requirements, environmental impact of the job, scheduling, budgeting, construction-site safety, availability and transportation of building materials, logistics, and inconvenience to the public caused by construction delays and bidding. Large construction projects are sometimes referred to as megaprojects.
Track 12: Structural Liability and Durability
Architectural safety refers to how we can protect or preserve many lives and property. We are traditionally vulnerable to the natural disasters on the account of the geo-climatic conditions. Disaster, as defined by the United Nations, is a serious disruption of the functioning of a community or society, which involves widespread human, material, economic or environmental impacts that exceed the ability of the affected community or society to cope using its own resources. Disaster management is how we deal with the human, material, economic or environmental impacts of said disaster, it is the process of how we "prepare for, respond to and learn from the effects of major failures". The combination of hazards, vulnerability and inability to reduce the potential negative consequences of risk results in disaster Floods, droughts, cyclones, earthquakes and landslides are some recurrent phenomena. About 59% of the landmass is prone to earthquakes of various intensities; over 400 million hectares is prone to floods; about 48% of the total area is prone to cyclones and 69% of the area is susceptible to drought. The loss in terms of private, community and public assets has been astronomical. At the global level, there has been considerable concern over natural disasters.
Track 13: Structural Rehabilitation
Typically there is a thorough inspection to start the scoping phase. This would list the current conditions and identify specific issues and the possible reasons for the issues. That's step 1 diagnosis. Next is repair which would be done if specific components need to be addressed to bring structure back to acceptable level of service. Typically this wouldn't be a major portion or critical component. For a bridge it might mean spall repairs or replacement of a damaged parapet. The next level would be rehabilitation where major components need repair or replacement to bring structure to acceptable level of capacity or service. It's the next level of effort, more money and greater design effort. This could be deck replacement or girder repair or replacement on a bridge. And if the cost of that is too high in comparison to cost of a new structure and expected service life then it's on to replacement.
Track 14: Geotechnical Engineering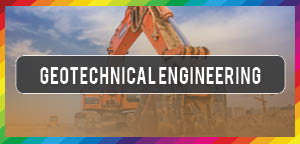 Geotechnical engineering is the branch of civil engineering concerned with the engineering behavior of earth materials. Geotechnical engineering is important in civil engineering, but also has applications in military, mining, petroleum and other engineering disciplines that are concerned with construction occurring on the surface or within the ground. Geotechnical engineering uses principles of soil mechanics and rock mechanics to investigate subsurface conditions and materials; determine the relevant physical/mechanical and chemical properties of these materials; evaluate stability of natural slopes and man-made soil deposits; assess risks posed by site conditions; design earthworks and structure foundations; and monitor site conditions, earthwork and foundation construction.
Track 15: Building Material: Significance and Impact on Architecture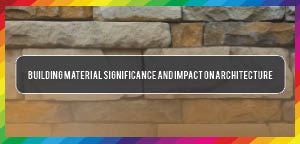 Building material is any material which is used for construction purposes. Many naturally occurring substances, such as clay, rocks, sand, and wood, even twigs and leaves, have been used to construct buildings. Apart from naturally occurring materials, many man-made products are in use, some more and some less synthetic. The manufacturing of building materials is an established industry in many countries and the use of these materials is typically segmented into specific specialty trades, such as carpentry, insulation, plumbing, and roofing work. They provide the make-up of habitats and structures including homes.
Track 16: Bio Materials and Surface Engineering
A biomaterial is any substance that has been engineered to interact with biological systems for a medical purpose - either a therapeutic (treat, augment, repair or replace a tissue function of the body) or a diagnostic one. As a science, biomaterials are about fifty years old. The study of biomaterials is called biomaterials science or biomaterials engineering. It has experienced steady and strong growth over its history, with many companies investing large amounts of money into the development of new products. Surface engineering is the sub-discipline of materials science which deals with the surface of solid matter. It has applications to chemistry, mechanical engineering, and electrical engineering (particularly in relation to semiconductor manufacturing).
Track 17: Mechanics of Materials
Mechanics of materials is a subject which deals with the behavior of solid objects subject to stresses and strains. The complete theory began with the consideration of the behavior of one and two dimensional members of structures, whose states of stress can be approximated as two dimensional, and was then generalized to three dimensions to develop a more complete theory of the elastic and plastic behavior of materials. The study of strength of materials often refers to various methods of calculating the stresses and strains in structural members, such as beams, columns, and shafts. The methods employed to predict the response of a structure under loading and its susceptibility to various failure modes takes into account the properties of the materials.
Track 18: Technology and Material Science
Materials science and engineering is the design and discovery of new materials, particularly solids. The intellectual origins of materials science stem from the Enlightenment, when researchers began to use analytical thinking from chemistry, physics, and engineering to understand ancient, phenomenological observations in metallurgy and mineralogy. Materials science still incorporates elements of physics, chemistry, and engineering. As such, the field was long considered by academic institutions as a sub-field of these related fields. Beginning in the 1940s, materials science began to be more widely recognized as a specific and distinct field of science and engineering
Track 19: Deterioration of Porous Building Materials
Weather and climate is important in operation and design of buildings and infrastructure. Energy use in buildings is directly linked to the climate, which the building is exposed to. However, today's models for energy use are vastly inaccurate in their prediction of energy use. One of the reasons for this is the over-simplistic way micro scale climate is utilized in the models, due to the lack of realistic models for estimating the micro scale weather variation on the different facades of a building. The maintenance cost of building façades is significant in the operation of a building. In taller buildings it is difficult to monitor the degradation and need for maintenance. This is one of the reasons why facades are commonly made of low maintenance materials, such as metal, concrete and masonry. There is a demand for using more environmentally friendly material in buildings. This enhances the importance of understanding the weathering degradation of these materials. To be able to predict the weathering effects of porous building materials it is important to establish accurate models based on laboratory measurements on the materials as well as monitoring on site on the building.
Track 20: Natural and Synthetic Polymers
Synthetic polymers are human-made polymers. From the utility point of view they can be classified into four main categories: thermoplastics, thermosets, elastomers and synthetic fibers. They are found commonly in a variety of consumer products such as money, glue, etc. A wide variety of synthetic polymers are available with variations in main chain as well as side chains. The back bones of common synthetic polymers such as polythene, polystyrene and poly acrylates are made up of carbon-carbon bonds, whereas hetero chain polymers such as polyamides, polyesters, polyurethanes, polysulfide and polycarbonates have other elements (e.g. oxygen, sulfur, nitrogen) inserted along the backbone
Track 21: Metals in Architectural Construction
Metals used for architectural purposes include lead, for water pipes, roofing, and windows; tin, formed into tinplate; zinc, copper and aluminum, in a range of applications including roofing and decoration; and iron, which has structural and other uses in the form of cast iron or wrought iron, or made into steel. Metal alloys used in building include bronze (mainly copper and tin); brass (copper and zinc); Monel metal and nickel silver, mainly consisting of nickel and copper; and stainless steel, with important components of nickel and chromium.
Market Analysis
Architecture is a field of aesthetics that interfaces with civil engineering and is also termed as an applied science. Architecture centers on the construction of building and other similar structures. Though endlessly important for various practical reasons, architecture often has deep historical significance as well, and a structure's architectural style is frequently used by historians or art historians to identify the time period of its creation. Throughout time, architecture and architectural styles have had artistic, cultural, and political significance, with important architectural structures transforming into landmarks or monuments of a bygone era. Louis Sullivan, the architect behind the now-ubiquitous skyscraper, was the first to note that "form follows function," which now represents the foreword to modern architecture. Practical trade and industry issues for architecture include cost estimation, construction administration, and scheduling, as well as building material coordination and manipulation. Architects and architectural designers use drawings to draft their building plans, though these drawings are now often computer-generated through computer-aided design and drafting (CAD/CADD). Effective design should take aesthetics, environmental impact, building function, social concerns, energy and resource efficiency, sustainability, and technical advancement into consideration.
The increased adoption of open BIM (building information modeling) is identified to be another major factor that will augment the growth of the market. BIM services provide a transparent platform for project participants to communicate effectively regardless of their enterprise software tools. BIM assists participants gain easy access to necessary data such as plant layout details, design details, and building-related documents, which will further increase the number of end-users preferring AEC.
According to the report, the adoption of AEC reduces design time of projects as it eliminates the need for paperwork. For instance, the LEAP Bridge Enterprise solution by Bentley Systems was used to design pre-stressed concrete box girder bridges in India. The solution was used to analyze and design the South Kasheli Bridge in Maharashtra, India. With the use of the LEAP Bridge Enterprise solution, engineers were able to save 80% of the time spent on the construction of the South Kasheli Bridge. The engineers were able to complete the design of a box girder in 16 hours, which would usually take 128 hours if the conventional method of spread sheets and in-house design tools was used.
Civil Engineering Market measure is expected to achieve USD 11.72 trillion by 2025; as per a study report by Global Market Insights, Inc. EU, driven by France, UK, and Germany private structural designing business sector estimate is predicted to create over USD 1 trillion business by 2025. Administrative codes for get to, security laws, feasible housing, plumbing, modern fire security, infrastructure development, and workshops will be crucial elements for the development of business.
Society has developed quickly from value to quality. Because of the Society's effort, there has been an upsurge of interests in Japan towards the thought of Civil engineering, Real estate and infrastructure as a significant pillar of development. It has been extremely dynamic in uniting every one of those engaged with, instructing, outline, creation, fabricate and development of civil engineering and Architecture in this area. The Society has additionally co-supported various universal and territorial gatherings and has organized workshops and short courses on different parts of Civil and Environmental Engineering. We are making a forward stride by facilitating the international gathering in Japan.
The global civil engineering sector had total revenues of $1,964.0bn in 2013, representing a compound annual growth rate (CAGR) of 7.3% between 2009 and 2013. The performance of the sector is forecast to accelerate, with an anticipated CAGR of 8.7% for the five-year period 2013 - 2018, which is expected to drive the sector to a value of $2,979.7bn by the end of 2018. Construction spending is projected to exceed 1.07 trillion U.S. dollars in 2016. An updated market analysis from the US Bureau of Labor Statistics employment in Civil Engineering is projected to see the job growth of about 25% through 2018 faster than the average for all occupations. The field is growing. By checking out the department of labor and industries, the growth rate for Civil Engineering is 20% over the next 5 years.  Moreover, a growing population means that new water systems will be required while the aging, existing water systems must be maintained to reduce or eliminate leaks of drinkable water. In addition, more waste treatment plants will be needed to help clean the nation's waterways. Civil engineers play a key part in all of this work.
Market analysis of architecture and civil engineering in US
Even in New York City, the design mecca of America, not all design industries are flourishing equally, or even at all. The Center for an Urban Future, a think tank based in New York City, released a new report that takes a deep dive into the growth of the city's design firms. Based on data from the U.S. Bureau of Labor Statistics from 2003 to 2012, the report looks at the number of design firms as well as their employees, and parcels out the data by borough. The report breaks down data into six sectors: graphic, industrial, interior, fashion design, architecture, and landscape architecture.
According to the report, New York City housed more architecture firms than any of the other five types of design firms in 2012. Architecture firms made up the largest chunk of the city's design firms in 2003 (1,073 of the 3,340), and maintained that status through 2012 (1,333 out of 3,884). The growth in architecture firms was 24 percent—more than interior, industrial, and graphic design firms, but less than fashion and landscape design.
Growth Rates in NYC Architecture Firms, 2003-2012
No. of Firms   No. of Employees
Manhattan       14%                 26%
Brooklyn         149%               84%
Queens             63%                40%
Staten Island   no info             34%
Bronx              no info             15%
Architecture firms boomed in Brooklyn from 2003 to 2012. The number of firms increased by 149 percent, significantly more than Manhattan's 14 percent growth rate and Queen's 63 percent growth rate. In both Queens and Manhattan, there were more architecture firms in 2012 than any other of the five types of design firms. But architecture firms in Brooklyn (162) still took second-place to graphic design firms (183) in 2012. Drilling down to the number of employees tells a slightly different story. In Brooklyn, architecture firms employed more people than any of the other design firm types in 2012. This was also true in 2003. But architecture firms added 252 jobs over those years, and graphic design firms (the second-largest employer), added 297. Architecture firms in Queens employed 323 people in 2012, more than any other firm type and a 40 percent increase from 2003. The number of people employed at architecture firms fell in the two boroughs with the smallest design firm employment, Staten Island and the Bronx. Obviously, Manhattan had more design firm employees than any other borough in 2012 (21,684). This was a 19 percent increase from 2003. Of these jobs, architecture firms were the largest employer in both 2003 and 2012. Within Manhattan architecture firms, the number of people on payrolls grew by 26%. The second-biggest design employer, graphic design firms, actually dropped 219 employees from their payrolls, a 5% drop.
Market analysis of architecture and civil engineering in UK
The architecture sector produced £4.33bn of Gross Value Added in 2014, a rise of 16.4% from 2013 (£3.72bn). Between 2008 and 2013, architecture's GVA increased by an average of 0.2 per cent per year. Estimated number of architecture-related UK jobs in the creative industries: 98,000. The largest concentrations of architects in the UK are found in London, the South East, East of England and Scotland. There are 31,400 staff employed in architectural practices. 55% of revenue comes from housing, with the majority from housing extensions. 125,000 projects worked on in the last 12 months.  Revenue from work on projects outside the UK totaled £474m. Total revenues were £2.5bn. In 2015/16, there were 15,500 students in the UK's Schools of Architecture. 50% of applications are from female students, an increase of 5% on five years ago. 3,811 new entrants started RIBA Validated Part 1 architecture courses in 2015/16, an increase of 2% on the previous year. London 2012 – the largest redevelopment project in Europe was delivered on budget and on time. There are 375,000 listed buildings in the UK one for every 170 members of the population. The UK has a Rs.530trade surplus in architecture and surveying. UK-headquartered Foster & Partners is the world's most admired architecture firm. The UK is a world center of architectural education with nearly 50 schools and 10 in London alone. The UK and Japan tie (with three each) for the most winners of the international Pritzker Prize for Architecture over the last 25 years. The UK's Zaha Hadid was the first female winner in 2004. There are more people employed in UK architecture and civil engineering jobs than dentists, or librarians/museum staff.
Learn More
Top 200 Universities in the World for Architecture
Massachusetts Institute of Technology | The Bartlett School of Architecture | Delft University of Technology | ETH Zurich | University of California | Harvard University | Manchester School of Architecture | University of Cambridge | Politecnico di Milano | Architecture Conferences |National University of Singapore | Tsinghua University | University of Hong Kong | Columbia University | The University of Tokyo | University of California | Ecole Polytechnique Fédérale de Lausanne | Interior Designing Conferences | Tongji University | Georgia Institute of Technology | The Hong Kong Polytechnic University | The University of Melbourne | |Universitat Politècnica de Catalunya | The University of New South Wales | KTH Royal Institute of Technology | Visual Art Conferences | Cornell University | RMIT University | Stanford University | Virtual Arts Conferences |Universidade de São Paulo | Architectural Designing Conferences | Technische Universität München | Software Architecture Conferences | The University of Sheffield | Politécnica de Madrid | University of British Columbia | Pontificia Universidad Católica de Chile | Kyoto University | Princeton University | Seoul National University | Virtual Arts Conferences | University of Michigan | University of Pennsylvania | University of Illinois at Urbana-Champaign | University of Texas at Austin | Politecnico di Torino | Technische Universität Berlin | University of Reading | University of Toronto | Eindhoven University of Technology | Architecture Week | Aalto University | Cardiff University | Katholieke Universiteit Leuven | Universidad Nacional Autónoma de México | Construction and Structure Conferences | Software Architecture Conferences | The University of Queensland | Aalborg University | Arizona State University | Carnegie Mellon University | Virtual Arts Conferences | Visual Art Conferences | Chalmers University of Technology | City University of Hong Kong | Interior Designing Conferences | Curtin University | Hanyang University | Illinois Institute of Technology | Civil Engineering Conferences | Karlsruher Institut für Technologie | Loughborough University | Lund University | McGill University | Monash University |New York University |Newcastle University | Architecture Week | Norwegian University of Science And Technology | Oxford Brookes University | Pennsylvania State University | Queensland University of Technology | RWTH Aachen University | Shanghai Jiao Tong University | TU Dortmund University | Interior Designing Conferences | Vienna University of Technology | Texas A&M University | Architecture Week | The Chinese University of Hong Kong | The University of Auckland | University of Nottingham | Universidad de Buenos Aires | Universidad de Chile | Universidade Federal do Rio de Janeiro | Software Architecture Conferences | Universität Stuttgart | Université Catholique de Louvain | Architectural Designing Conferences | Universiti Kebangsaan Malaysia | Civil Engineering Conferences | Universiti Malaya | Universiti Sains Malaysia | | Universiti Teknologi Malaysia | University College Dublin | University of Bath | University of Cape Town | The University of Edinburgh | University of Lisbonl | Virtual Arts Conferences | Architecture Week | University of Liverpool | University of Portol | Architectural Designing Conferences | University of Salford |University of Southern California | University of Washington | Virginia Polytechnic Institute and State University | Virtual Arts Conferences | Yale University | Yonsei University | Asian Institute of Technology, Thailand | Interior Designing Conferences | Cairo University | Chulalongkorn University | Deakin University | Griffith University | Architecture Conferences | Architecture Week | Harbin Institute of Technology | Construction and Structure Conferences | Hokkaido University | Indian Institute of Technology Madras | Istanbul Technical University | Korea University | Kyushu University | Michigan State University | Middle East Technical University | Nanjing University | National Cheng Kung University | National Technical University of Athens | Sapienza University of Rome | Sungkyunkwan University | Technion - Israel Institute of Technology | Architecture Week | The University of Adelaide | The University of Western Australia | Tianjin University | Construction and Structure Conferences | Visual Art Conferences | Universidad de Los Andes | Architecture Week | Universidad Nacional de Colombia | Universidad Politecnica de Valencia | Universidade Estadual de Campinas | Universidade Federal do Rio Grande Do Su | Universidade Nova de Lisboa | Università degli Studi Roma Tre | Università di Bologna | Architecture Conferences | Université de Montréal | Universiti Putra Malaysia | University of Colorado Boulder | Architectural Designing Conferences | Interior Designing Conferences | University of Copenhagen | University of Florida | University of Ghent | Civil Engineering Conferences | University of Glasgow | University of Illinois, Chicago | University of Minnesota | University of South Australia | University of Strathclyde | University of Technology Sydney | Architecture Conferences | Architecture Week | University of Virginia | University of Waterloo | University of Westminster | University of Wisconsin-Madison | Victoria University of Wellington | Vilnius Gediminas Technical University | Waseda University | Zhejiang University | Architecture Week | Aarhus University | The American University in Cairo | Aristotle University of Thessaloniki | Chongqing University | City University of New York | Concordia University | Czech Technical University in Prague | Fudan University | Virtual Arts Conferences | Hiroshima University | King Saud University | Kyung Hee University | Laval University | Louisiana State University | Massey University | Construction and Structure Conferences | North Carolina State University | Northumbria University at Newcastle | Ohio State University | Interior Designing Conferences | Osaka University | Pusan National University | Queen's University of Belfast | Rice University | South China University of Technology | Southeast University | Construction and Structure Conferences | Stockholm University | Technische Universität Darmstadt | Visual Art Conferences | Technische Universität Dresden | Tohoku University | University of Granada | University of Navarra | Civil Engineering Conferences | Universidad de Sevilla | Architecture Week | University of Naples - Federico II | Università IUAV di Venezia | Université du Québec | Architecture Week | Université Libre de Bruxelles | Virtual Arts Conferences | Université Paris 1 Panthéon-Sorbonne | Universiti Teknologi MARA – UiTM | University of Aberdeen | University of Arizona | University of Calgary | University of California, Santa Barbara | University of Dundee | Architectural Designing Conferences | University of Maryland, College Park | Transportation Engineering Conferences | University of Massachusetts, Amherst | Architecture Conferences | University of Pretoria | University of Seoul | Architectural Designing Conferences | University of Tehran | University of the West of England | University of Witwatersrand | University of Twente | Interior Designing Conferences | Vrije Universiteit Amsterdam | Wageningen University
Rice University | Washington University in St. Louis | University of Notre Dame | Columbia University | Cornell University | Architecture Week | The Cooper Union for the Advancement of Science and Art | University of Southern California | University of California – Berkeley | Tulane University | Architecture Week | University of Texas – Austin | University of Virginia | Northeastern University | Virginia Tech | University of California - Los Angeles | University of Michigan - Ann Arbor | Carnegie Mellon University | Rensselaer Polytechnic Institute | Georgia Institute of Technology | Transportation Engineering Conferences | Interior Designing Conferences | University of Miami | Architecture Week | Southern California Institute of Architecture | Civil Engineering Conferences | California Polytechnic State University - San Luis Obispo | Rhode Island School of Design | Virtual Arts Conferences | Transportation Engineering Conferences | Illinois Institute of Technology | Syracuse University | Texas A&M University | Penn State | University of Maryland - College Park | Clemson University | Pratt Institute | University of Minnesota - Twin Cities | University of Illinois at Urbana-Champaign | University of Cincinnati | The Ohio State University | Architectural Designing Conferences | Miami University | Purdue University | Architectural Designing Conferences | University of Oregon | Architecture Conferences | Woodbury University | Visual Art Conferences | Iowa State University | Civil Engineering Conferences | University of Georgia | North Carolina State University | University of Washington | Architecture Week | Catholic University of America | Hobart and William Smith Colleges | Auburn University | Judson University | Drexel University | University of California – Davis | SUNY College of Environmental Science & Forestry | University of San Francisco | Transportation Engineering Conferences | University of Massachusetts – Amherst | Mississippi State University | Architecture Week | University of Colorado – Boulder | Texas Tech University | Kent State University | Otis College of Art and Design | University of Utah | University of Nebraska – Lincoln | California State Polytechnic University – Pomona |Wentworth Institute of Technology | Savannah College of Art & Design | University of Tennessee | University of Kentucky | Architecture Conferences | University of Idaho | Louisiana State University | University at Buffalo, SUNY | North Dakota State University | University of Houston | CUNY City College of New York | Rutgers University – New Brunswick | University of Oklahoma | New Jersey Institute of Technology | Temple University | Louisiana Tech University | Interior Designing Conferences | Arizona State University | Architecture Week | Oklahoma State University | University of Colorado – Denver | Civil Engineering Conferences | Drury University | Utah State University | Visual Art Conferences | University of Arkansas | University of Texas – Arlington | University of Central Florida | Bennington College | Transportation Engineering Conferences | Lawrence Technological University | Massachusetts College of Art & Design | Washington State University | Architectural Designing Conferences | Colorado State University | Architectural Designing Conferences | University of Arizona | New York Institute of Technology | Roger Williams University | Art Center College of Design | University of North Carolina at Charlotte | University of Detroit Mercy | Architecture Week | The New School | Portland State University | Montana State University | Marywood University | University of Louisiana – Lafayette | University of Wisconsin – Milwaukee | University of North Texas | University of Illinois at Chicago | Chatham University | California College of the Arts | University of Nevada - Las Vegas | | Florida Atlantic University | Transportation Engineering Conferences | Milwaukee Institute of Art & Design | Tuskegee University | Bowling Green State University | University of Hawaii at Manoa | University of New Mexico | Southern Illinois University Carbondale | Keene State College | Pennsylvania College of Technology | Green Mountain College | Michigan State University | University of Wisconsin | Architecture Week | West Virginia University | University of Texas - San Antonio | Interior Designing Conferences | University of Connecticut | University of Delaware | University of Kansas | Boston University | Stony Brook University | Sam Houston State University | DePaul University | Virtual Arts Conferences | University of Rhode Island | University of Memphis | University of Puerto Rico - Rio Piedras | University of Pennsylvania | University of Southern Mississippi | Civil Engineering Conferences | Transportation Engineering Conferences | Stephen F Austin State University | El Paso Community College | Architecture Week | North Carolina A&T State University | South Dakota State University | Prairie View A & M University | Florida A&M University | Ithaca College | Brookdale Community College | Architectural Designing Conferences | Morgan State University | University of San Diego | Yale University | Princeton University | MiraCosta College | Lehigh University | Academy of Art University | Visual Art Conferences | Pontifical Catholic University of Puerto Rico – Ponce | University of New Haven | Massachusetts Institute of Technology | Southern University & A&M College | San Antonio College | School of the Art Institute of Chicago | SUNY Delhi | Middlebury College | Smith College | Architecture Conferences | Norwich University | Barnard College | Springfield Technical Community College | Wellesley College | Mount Holyoke College | Amherst College | Connecticut College | University of the District of Columbia | Delaware Valley University | Polytechnic University of Puerto Rico | South Central College | Architectural Designing Conferences | Andrews University | Hampshire College | | Transportation Engineering Conferences | NewSchool of Architecture & Design | Boston Architectural College | Paier College of Art
Europe Architecture Universities
Albanian University | Epoka University | Virtual Arts Conferences | POLIS University | Universiteti Politeknik i Tiranës | Academy of Fine Arts Vienna | Danube University Krems | Graz University of Technology | Civil Engineering Conferences | University of Applied Arts Vienna | University of Arts and Industrial Design Linz | University of Innsbruck | Vienna University of Technology | Katholieke Universiteit Leuven | Sint-Lucas School of Architecture | Universiteit Gent | Universiteit Hasselt | Architecture Week | Vrije Universiteit Brussel | Université Libre de Bruxelles | Université Catholique de Louvain | Université de Liège | | International University of Sarajevo | University of Banja Luka | University of Sarajevo | New Bulgarian University |University of Architecture, Civil Engineering and Geodesy | Transportation Engineering Conferences | University of Split | University of Zagreb | Eastern Mediterranean University | Interior Designing Conferences | Frederick University | Architectural Designing Conferences | Neapolis University | University of Cyprus | University of Nicosia | ARCHIP | Brno University of Technology | Czech Technical University in Prague | Architectural Designing Conferences | Technical University of Liberec | Aarhus School of Architecture | Royal Danish Academy of Fine Arts | Architecture Conferences | Tampere University of Technology | University of Oulu | INSA de Strasbourg | École spéciale d'architecture | Institut national des sciences appliquées de Strasbourg | Confluence Institute for Innovation and Creative Strategies in Architecture | Paris School of Architecture | Visual Art Conferences | Aristotle University of Thessaloniki | Transportation Engineering Conferences | Democritus University of Thrace | National Technical University of Athens | Technical University of Crete | University of Patras | | Virtual Arts Conferences | University of Thessaly |University of Ioannina | Budapest University of Technology and Economics | Moholy-Nagy University of Art and Design | Nyugat-Magyarországi Egyetem | Széchenyi István University | Szent István University |University of Debrecen | University of Pécs | Dublin Institute of Technology | Queen's University Belfast | | Ulster University | Riga Technical University | Kaunas University of Technology | Vilnius Academy of Arts | State University of Tetovo, Applied Sciences Faculty | University American College Skopje, Faculty of Architecture and Design | Technical University of Moldova | Civil Engineering Conferences | Architectural Designing Conferences | Delft University of Technology | Eindhoven University of Technology | Architecture Week | Maastricht University | Bergen School of Architecture | Norwegian University of Science and Technology | Oslo School of Architecture and Design | Andrzej Frycz Modrzewski Krakow University | Interior Designing Conferences |BiaÅ'ystok Technical University | Virtual Arts Conferences | GdaÅ"sk University of Technology | Kielce University of Technology | Lublin University of Technology | PoznaÅ" University of Technology | Transportation Engineering Conferences | Silesian University of Technology | Tadeusz KoÅ›ciuszko University of Technology | Architecture Week | Technical University of Łódź | University of Arts in PoznaÅ" | University of Economy | Warsaw University of Technology | West Pomeranian University of Technology | Wroclaw University of Technology | Technical University of Lisbon | | Universitatea de Architectură ÅŸi Urbanism | Universitatea din Oradea | Universitatea Politehnică din TimiÅŸoara | Universitatea Spiru Haret | Universitatea Tehnică Cluj-Napoca | Institute of Architecture & Art | Moscow State University of Civil Engineering | Visual Art Conferences | NGAHA | Civil Engineering Conferences | Pacific National University | Russian Academy of Arts | Architecture Conferences | Saint-Petersburg State University of Architecture and Civil Engineering | State University of Land Use Planning | Tomsk State University of Architecture and Building | Vologda State Technical University | University of Sassari | Marche Polytechnic University | Virtual Arts Conferences | Politecnico di Bari | | Università di Bologna | University of Brescia | University of Cagliari | University of Camerino | Kore University of Enna | Università di Ferrara | University of Florence | University of Genoa | University of L'Aquila | Politecnico di Milano | University of Naples Federico II | Transportation Engineering Conferences | Second University of Naples | University of Padua | University of Palermo | University of Parma | University of Pavia | D'Annunzio University of Chieti–Pescara | Civil Engineering Conferences | University of Pisa | Basilicata University | University of Reggio Calabria | University of Calabria | Sapienza University of Rome | University of Rome Tor Vergata | Università degli Studi Roma Tre | University of Salerno | University of Catania | University of Trento | University of Trieste | Architectural Designing Conferences | Politecnico di Torino | University of Udine | Università IUAV di Venezia
Asia Architecture Universities
Chongqing University | Fuzhou University | Visual Art Conferences | Computer Architecture Conferences | Harbin Institute of Technology | Huazhong University of Science and Technology | South China University of Technology | Suzhou University of Science and Technology | Tianjin University | Tongji University | Tsinghua University | Xi'an Jiaotong Liverpool University |Xi'an Jiaotong University | Xi'an University of Architecture and Technology | Architecture Week | Zhengzhou University | Zhejiang University of Science and Technology | Transportation Engineering Conferences | The Chinese University of Hong Kong | The University of Hong Kong | Atma Jaya University | Bandung Institute of Technology | Binus University | Brawijaya University | Diponegoro University | Gadjah Mada University | Hasanuddin University | Indonesia University of Education | Lambung Mangkurat University | Palangkaraya University | Pancasila University | Architecture Week | Parahyangan Catholic University | Sam Ratulangi University | Architecture Conferences | Sebelas Maret University | Sepuluh November Institute of Technology | Soegijapranata Catholic University | Tadulako University | Computer Architecture Conferences | Tanjung Pura University | Tanri Abeng University |Tarumanagara University | Trisakti University | Universitas Islam Indonesia | University of Indonesia | University of North Sumatra | Udayana University | Azad Bam University | Azad Kerman University | Azad Mashad University | Azad Shiraz University | Architecture Week | Azad Tehran University | Architectural Designing Conferences | Eshragh University | Hafez Higher Education Institute of Shiraz | Imam Khomeini International University | Visual Art Conferences | Iran University of Science and Technology | Islamic Azad University | Islamic Azad University of Qazvin | Islamic Azad University of Bandar Anzali | Islamic Azad University of Shahrood | Persian Gulf University of Bushehr | Shahid Bahonar Technical College of Shiraz | Shiraz university | Shahid Chamran University of Ahvaz | Shahid Rajaee University | Tabriz Islamic Art University | Tarbiat Modares University | Transportation Engineering Conferences | University of Science and Culture | University of Tehran | Architecture Week | Bayan University | Cihan University |Ishik University | Koya University | Nahrain University | Nawroz University | Salahaddin University | University of Babylon | University of Baghdad | University of Basrah | University of Duhok | University of Mosul | University of Sulaymaniyah | University of Technology | University of Wasit | Computer Architecture Conferences | Uruk University College | Ariel University | Bezalel Academy of Art and Design | Israel Institute of Technology | Tel Aviv University | Chiba University | Virtual Arts Conferences | Hiroshima University | Hokkaido University | Architecture Week | Kagoshima University | Kobe University | Kumamoto University | Transportation Engineering Conferences | Kyoto Institute of Technology | Kyoto University | Kyushu Institute of Technology | Kyushu University | Mie University | Muroran Institute of Technology | Nagasaki University | Nagoya Institute of Technology | Architecture Conferences | Nagoya University | Nara Women's University | Niigata University | Oita University | Osaka University | Saga University | Shimane University | Shinshu University | Tohoku University | Tokyo Institute of Technology | Tokyo National University of Fine Arts | Computer Architecture Conferences | Toyohashi University of Technology | University of Fukui | Architectural Designing Conferences | University of the Ryukyus | Architecture Week | University of Tsukuba | University of Tokyo | University of Toyama | Utsunomiya University | Wakayama University | Yamaguchi University | Yokohama National University | Akita Prefectural University | Gifu City Women's College | Iwate Prefectural University | Kanazawa College of Art | Kyoto Prefectural University | Maebashi Institute of Technology | Architecture Week | Miyagi University | Nagoya City University | Okayama Prefectural University | Osaka City University | Prefectural University of Kumamoto | Sapporo City University | Tokyo Metropolitan University | University of Hyogo | University of Kitakyushu | The University of Shiga Prefecture | Dohto University | Visual Art Conferences | Hachinohe Institute of Technology | Computer Architecture Conferences | Hokkai Gakuen University | Hokkaido Institute of Technology | Transportation Engineering Conferences | Koriyama Women's University | Tohoku Bunka Gakuen University | Virtual Arts Conferences | Tohoku Institute of Technology | Tohoku University of Art and Design | Tokai University | Ashikaga Institute of Technology | Bunka Women's University | Green Architecture | Chiba Institute of Technology | Hosei University | Institute of Technologists | Japan Women's University | Jissen Women's University | Kanagawa University | Kanto Gakuin University | Keio University | Kogakuin University | Kokushikan University | Komazawa Women's University | Kyoei Gakuen Junior College | Kyoritsu Women's University | Meiji University | Meikai University | Meisei University | Musashino Art University | Musashino University | Computer Architecture Conferences | Nihon University | Nippon Institute of Technology | Shibaura Institute of Technology | Showa Women's University | Architectural Designing Conferences | Tama Art University | Tokai University | Architecture Conferences | Tokyo City University | Tokyo Denki University | Tokyo Polytechnic University | Tokyo University of Science | Tokyo Zokei University | Interior Design Conferences | Toyo University | Waseda University | Aichi Institute of Technology | Aichi Sangyo University | Aichi Shukutoku University | Chubu University | Daido University | Fukui University of Technology | Gifu Women's University | Kanazawa Institute of Technology | Meijo University | Nagaoka Institute Of Design | Virtual Arts Conferences | Nagoya Zokei University | Niigata Institute of Technology | Shizuoka University of Art and Culture | Sugiyama Jogakuen University | BAIKA Women's University | Kansai University | Kinki University | Kio University | Kobe Design University | Computer Architecture Conferences | Kwansei Gakuin University | Kyoto Seika University | Kyoto Tachibana University | Interior Design Conferences | Kyoto University of Art and Design | Architecture Week | Kyoto Women's University | Mukogawa Women's University | Osaka Institute of Technology | Osaka Sangyo University | Osaka Shoin Women's University | Osaka University of Arts | Osaka University of Human Sciences | Otemae Junior College | Ritsumeikan University |Setsunan University | Takarazuka University of Art and Design | Tezukayama University | Fukuoka University | Fukuyama University | Visual Art Conferences | Hiroshima Jogakuin University | Hiroshima Institute of Technology | Hiroshima International University | Kochi University of Technology | Architectural Designing Conferences | Kurume Institute of Technology | Infrastructure University Kuala Lumpur | Architecture Conferences | International Islamic University of Malaysia | International University College of Technology Twintech | Interior Design Conferences | Limkokwing University | Green Architecture | Linton University College | MARA University of Technology | National University of Malaysia | Putra University | Taylor's University | Tunku Abdul Rahman University College | University College Sedaya International | University of Malaya | University of Science, Malaysia | Universiti Teknologi Malaysia | Universiti Tunku Abdul Rahman | Universiti Sains Islam Malaysia | King Abdulaziz University | King Fahd University of Petroleum & Minerals | King Faisal University | King Saud University | Computer Architecture Conferences | Qassim University | Umm al-Qura University | University of Dammam | National University of Singapore | Virtual Arts Conferences | Abu Dhabi University | American University in Dubai | Ajman University of Science and Technology | American University of Sharjah | Canadian University of Dubai | United Arab Emirates University | University of Sharjah
Africa Architecture Universities
École Supérieure Speciale d'Architecture du Cameroun | Visual Art Conferences | Académie de Design | Ecole Supérieure d'Architecture Et d'Urbanisme | Institut des Bâtiments et des Travaux Publics | Université Panafricaine du Congo | Al Azhar University | Ain Shams University | Alexandria University | Arab Academy for Science and Technology and Maritime Transport | Suez Canal University | Assiut University | Benha University | Cairo Higher Institute | Helwan University | Mansoura University | Menoufia University | Computer Architecture Conferences | Misr International University | Misr University for Science and Technology | MSA University | Pharos University in Alexandria | Interior Design Conferences | Tanta University | Zagazig University | Design conference | Alexandria University | Helwan University | Minia University | Université Française d'Égypte | Interior Design Conferences | Future University in Egypt | British University in Egypt | Jomo Kenyatta University of Agriculture and Technology | Technical University of Kenya | Technical University of Mombasa | University of Nairobi | Benghazi University | Omar Al-Mukhtar University | University of Tripoli | Green Architecture | Abia State Polytechnic | Abia State University | Abubakar Tafawa Ballewa University | Ahmadu Bello University | Ambrose Alli University | Caleb University | Covenant University | Federal University of Technology, Akure | Kano University of science and Technology | Kwara state polytechnic | Ladoke Akintola University of Technology | Computer Architecture Conferences | Lagos State Polytechnic | Moshood Abiola Polytechnic | Nnamdi Azikiwe University | Obafemi Awolowo University | Olabisi Onabanjo University | Oluwatomisin Olamide Adeshiyan University | University of Jos | University of Lagos | University of Nigeria | University of Uyo | Yaba College of Technology | University of Pretoria | Sudan University of Science and Technology | University of Khartoum | Omdurman Islamic University | Visual Art Conferences | Future University Khartoum | Sharg El Neil college | Ardhi University | University of Dar es Salaam | École Nationale d'Architecture et d'Urbanisme | Interior Design Conferences | Université privée Tunis Carthage | Makerere University | Uganda Martyrs University | Kyambogo University | University of Cape Town | Green Architecture | Design conference | Architecture Week | Durban University of Technology | Virtual Arts Conferences | University of the Free State | University of Johannesburg | University of KwaZulu-Natal | Nelson Mandela Metropolitan University | University of Pretoria | Tshwane University of Technology | University of the Witwatersrand
United Kingdom Architecture Universities
Anglia Ruskin University | Architectural Association School of Architecture | Arts University Bournemouth | Bartlett School of Architecture | Green Architecture | Birmingham City University | Coventry University | Architectural Design Conferences | De Montfort University | Hull College | University of Kent | Kingston University | Leeds Beckett University | Liverpool John Moores University | London Metropolitan University | London School of Architecture | London South Bank University | Newcastle University | Northumbria University | Norwich University of the Arts | Interior Design Conferences | Nottingham Trent University | Oxford Brookes University | Royal College of Art | The Manchester School of Architecture | Sheffield Hallam University | University of the Arts London | University of Bath | Computer Architecture Conferences | University of Brighton | Architecture Conferences | University of Cambridge | University of Central Lancashire | University of East London | University of Greenwich | University of Huddersfield | University of Lincoln | University of Liverpool | University of Nottingham | University of Plymouth | University of Portsmouth | University of Reading | University of Sheffield | University of the West of England | University of Westminster | Queens University of Belfast | University of Ulster | University of Dundee | Edinburgh School of Architecture and Landscape Architecture | University of Glasgow | Robert Gordon University | University of Strathclyde | Architectural Design Conferences | University of Wales | Trinity Saint David | Computer Architecture Conferences | Cardiff University
360 Architecture | 5468796 Architecture | Adler & Sullivan | Adrian Smith + Gordon Gill Architecture (AS+GG) | Allison & Allison | Altius Architects | archimania | Interior Design Conferences | Armet Davis Newlove Architects | Arquitectonica | Asymptote | Ayers Saint Gross | Green Architecture | Ballinger | Barnett, Haynes & Barnett | Bohlin Cywinski Jackson | Boller Brothers | Brooks + Scarpa | Carrère and Hastings | Chapman and Oxley | Claude and Starck | COOKFOX | Cooper Carry | Cooper, Robertson & Partners | Costas Kondylis and Partners, LLP | Cram and Ferguson | DA Architects + Planners | Davis Brody Bond | Brazil | Computer Architecture Conferences | Diamond and Schmitt Architects | Diller and Scofidio | Donaldson and Meier | Ellerbe Becket | F+A Architects | Fiske & Meginnis, Nebraska | Interior Design Conferences | Flad Architects | Gensler | GRAFT | Graham, Anderson, Probst & White | Greene and Greene | Gregory Henriquez | Gwathmey Siegel | Architectural Design Conferences | Handel Architects | Harley Ellis Devereaux | Hazen and Robinson, Nebraska | HKS | HNTB Corporation | Hodgetts + Fung | Computer Architecture Conferences | Hoffmann Architects | Interior Design Conferences | Holabird & Roche/Holabird & Root | JLG Architects | Johnsen Schmaling Architects | Karen Bausman + Associates | Kemp, Bunch & Jackson (KBJ) | Kirksey | Kohn Pedersen Fox (KPF) | Koning Eizenberg Architecture (KEA) | Leo A Daly | Line and Space | Architecture Week | LMN Architects | Longfellow, Alden & Harlow | Green Architecture | Design conference | Marshall and Fox | MBH Architects | | McKim, Mead & White | Miller and Pflueger (1923–37) | Miller / Hull | Morphosis | Muhlenberg Greene Architects | MulvannyG2 Architecture | NBBJ | Interior Design Conferences | Pei Cobb Freed & Partners | Perkins and Will | Perkins Eastman | Peter Chermayeff LLC | Peter Tolkin Architecture | Populous | R.E. Chisholm Architects | RAMSA | Rapp & Rapp | Reynolds Smith & Hills (RS&H) | Rex Architecture P.C. | Schultze and Weaver | Scott Simons Architects | Shepley, Rutan and Coolidge | Shilpa Architects | SHoP Architects | Shore Tilbe Irwin + Partners | Skidmore, Owings and Merrill (SOM) | Architectural Design Conferences | Smith Hinchman & Grylls | SOMA | Studio Gang Architects | Tate Snyder Kimsey Architects | Trost & Trost | Urban Design Group | Voorhees, Gmelin and Walker | Walker and Weeks | Weiss/Manfredi | Woollen, Molzan and Partners | York and Sawyer
Aedas, United Kingdom | Computer Architecture Conferences | Architecture Brio | Atelier Bow-Wow, Japan | Booty Edwards & Partners, Malaysia | Green Architecture | Dar Al-Handasah, Beirut | Cairo | Interior Design Conferences | Deborah Berke & Partners Architects | Farrells | iArc | Design conference | Integrated Design Associates (IDA) | Jaeger Kahlen Partner | Kimmel Eshkolot Architects | Architectural Design Conferences | Morphogenesis | SANAA | Ushida Findlay Architects
3LHD | 3XN | 1100 Architect | AART architects | Allen Jack+Cottier | Archigram | Arkitektfirmaet C. F. Møller | Ash Sakula Architects | Ashton Raggatt McDougall | Atelier 5 | Auer+Weber+Assoziierte | Bates Smart | Baumschlager-Eberle | BBPR | Behnisch Architekten | Bennetts Associates | Benoy | Benson & Forsyth | Bjarke Ingels Group | Green Architecture | Bregman + Hamann Architects | Brown + Storey Architects | Architectural Design Conferences | Building Design Partnership | C Concept Design | Claus en Kaan Architecten | Concertus Design and Property Consultants | Consolidated Consultants CC | Coop Himmelb | Denton Corker Marshall | Dico si Tiganas | Diener & Diener | Dissing + Weitling | Dixon Jones | Dorte Mandrup Architects | Fender Katsalidis Architects | FMA Architects | Foster and Partners | Future Systems | Gehl Architects | Gerkan, Marg and Partners | Gillespie, Kidd & Coia, Scotland | Green Architecture | Glenn Howells | Gregory Phillips Architects | Grimshaw | Guida Moseley Brown Architects | Hampshire County Architects | Hassell | Computer Architecture Conferences | Haworth Tompkins | Heikkinen – Komonen Architects | Henning Larsen Architects | Herzog & de Meuron | HOK | Interior Design Conferences | Hudson Architects | IBI Group | Ingenhoven Architects | Green Architecture | Architectural Design Conferences | Jestico + Whiles | John Robertson Architects | Lifschutz Davidson Sandilands | Loyn & Co | Lyons | MacGabhann Architects | Mackenzie Wheeler Architects and Designers | Mathews & Associates Architects | Mecanoo | Moriyama & Teshima | muf architecture/art | MVRDV | Neutelings Riedijk Architects | Office for Metropolitan Architecture (OMA) | Design conference | O'Donnell & Tuomey | Pascall+Watson |Pearson and Darling | Percy Thomas Partnership | | PLH Architects | PLP Architecture | Pugin & Pugin | Renzo Piano France | RHWL | Rogers Stirk Harbour + Partners | Ricardo Bofill Taller de Arquitectura | Computer Architecture Conferences | RMJM | SAMOO Architects & Engineers, Republic of Korea | Sauerbruch Hutton | Schmidt hammer lassen | Interior Design Conferences | Snøhetta, Norway | Green Architecture | Terrain:loenhart&mayr | Tod Williams Billie Tsien Architects | Troppo Architects | Terry Farrell | UNStudio | Van Der Merwe Miszewski Architects | Vandkunsten | West 8 | White | Wilkinson Eyre | WOHA, Singapore | Wood Marsh | Woods Bagot | WZMH Architects | Zaha Hadid Architects
Architecture Conference in USA, Europe and Asia
International Conference on Architecture and Structural Engineering (ICASE) | International Conference of the International Society for the Philosophy of Architecture | Architectural Design Conferences | International Conference On Civil And Architectural Engineering (ICCAE) | NDIA Space Division National Security Space Policy and Architecture Symposium | Green Architecture | International Conference on Structural Civil and Architectural Engineering (ICSCAE) | International Conference on Civil and Architectural Engineering (ICCAE) | International Conference on Civil and Architectural Engineering (ICCAE) (ICCDAE) | International Conference on Disaster Management, Architecture, Materials and Environmental Sciences (DAMES) | Interior Design Conferences | International Conference on Building Design, Materials, Architecture and Waste Management (BDMAWM) | International Conference on Civil and Architectural Engineering (ICCAE) | International Conference On Recent Advance In Engineering And Technology ((ICRAET)) | Architectural Design Conferences | International Conference on Architectural and Environmental Engineering (ICAEE) | International Conference on Design, Materials and Manufacturing (ICDMM) | IT & Enterprise Architecture Conference (IEAC) | Design conference | Conference on Aerospace & Defence Manufacturing Technologies Southern Region | East Africa Smart Building Summit | Computer Architecture Conferences | International Conference on Civil and Architectural Engineering (ICCAE) | International Conference on Civil and Architectural Engineering (ICCAE) | Green Architecture | Architectural Design Conferences | Interior Design Conferences | Digital Design Conference (d2 Conference Vienna) | International Conference on Advances in Computing, Electronics and Communication (ACEC) | International Conclave on Smart Science and Engineering (ICSCE) | DGI 930Gov End of Year Intelligence | International Conference on Civil and Architectural Engineering (ICCAE) | International Conference on Civil and Architectural Engineering (ICCAE) | International Conference on Design, Urban Planning, Architecture and Transportation Engineering (DUPATE) | Service Oriented Architectures (SOA) | Interior Design Forum (IDF) | Software Architecture Camp | Software Architecture Conferences | The XXII World Congress of the International Measurement Confederation (IMEKO) | Real Estate Cfo Forum | Cadence User Conferrence (CDNLive India) | Construction and Structure Conferences | The Forum for Latin America's Leading Hotel Designers and Architects (The Forum for Latin America's Leading Hotel Design) | International Conference on Information Technology, Robotics, Architecture, Building Design and Engineering (ICITRABDE) | FutureStack | Green Architecture | International Conference on Architectural and Environmental Engineering (ICAEE) | International Conference on Environmental and Ecological Engineering (ICEEE) | Architecture & Designing Environment & Waste | Swift Business Forum | Architect At Work The Netherlands | Asian Congress Of Architects | Software Architecture Conferences | Software Architecture Summit | Annual Jahrestagung Enterprise Architecture | International Conference On Recent Advance In Engineering And Technology ((ICRAET)) | Construction and Structure Conferences | Selangor Smart City & Digital Economy Convention (SDEC) | Facade Design & Engineering UAE Summit | The Email Design Conference | International Conference on Building Design, Architecture, Transportation and Materials Engineering (BDATME) | International Conference on Civil and Architectural Engineering (ICCAE) | International Conference on Social Science and Humanities (ICSSH) | Summit of Interior Designers & Architecture (SIA) | Zachman Enterprise Architecture | Signal Processing: Algorithms, Architectures, Arrangements and Applications (SPA) | Big Design Conference | Architectural Design Conferences | Software Architecture Conferences | Lisbon - Portugal International Conference on Building Design, Architecture, Smart Materials and Civil Engineering (BASCE) | Construction and Structure Conferences | Festival of Architecture and Interior Designing | International Conference On Structural Architectural and Civil Engineering (ICSACE) | International Conference on Architecture, Built Environment & Urban Planning (International Conference on Architecture, Built En) | Green Architecture | Interior and Experience Design Week | Design conference | International Conference on Mechanical and Aerospace Engineering (ICMAE) | International Conference On Civil and Architectural Engineering (ICCAE) | Cities Identity Through Architecture and Arts (CITAA 2018) | World Class Sustainable Cities | Architectural Design Conferences | International Conference On Urban Studies & Smart Materials (ICUSSM) | European Conference on Software Architecture (ECSA) | Software Architecture Conferences | Agile Cambridge Cambridge, UK | Island Cities and Urban Archipelagos | Building Communities Conference | International Conference on Architecture and Structural Engineering (ICASE) | Theory of Architecture | Construction and Structure Conferences | ARCHTHEO Conference (ARCHTHEO '18) | Architectural Design Conferences | Cities' Identity Through Architecture and Arts (CITAA) | Future Smart Cities (FSC) | BLS Conference | International Conference on Civil and Architectural Engineering (ICCAE) | Builder Technology Summit | International Conference on Harmonisation between Architecture and Nature (Eco-Architecture) | Data Center Design & Construction | International Conference on Civil and Architectural Engineering (ICCAE) | Software Architecture Conferences | Universal Academic Cluster International Autumn Conference | International Conference On Mining,Material, And Metallurgical Engineering (MMME) | OnBrand '17: Beyond | Rosenheim Window & Facade Conference | Design conference | International Conference on Engineering Technology Management and Science (ICETMS) | Conference on Constraint-Based Reconstruction and Analysis | Parallelism in Architecture and Computing Techniques (PACT London) | School Learning Space Design | Datamatix Gitex Conference | Year In Infrastructure Conference | International Forum on Architecture and Construction in Wood (Egurtek) | Southern New England APA Conference (SNEAPA) | GeeCON Prague (GCONP) | Women in Construction Conference | Software Architecture Conferences | International Conference on Civil and Architectural Engineering (ICCAE) | Greg Young's CQRS, Domain Events, Event Sourcing and how to apply DDD (GYCDEESHT) | Enterprise Architecture Conference | Flexible Architecture Microservices, Self-contained Systems and Continuous Delivery (FAMSSCD) | Construction and Structure Conferences | Autonomous Vehicle Interior Design & Technology Symposium (Autonomous Vehicle Interior Design & Technology Sy) | Building Health Bucharest International Forum | Design conference | Software Architecture Conferences | IT Architecture Strategies (Enterprise Architecture Strategies) | International Conference on Civil Engineering and Architecture (ICCEA) | Through Local Eyes: Place-based approaches to emerging architectural, urban design and planning challenges in Africa and the Globa | Smart City | O'Reilly Software Architecture Conferences | Plastec Minneapolis | Architectural Record Innovation Conference | India Design Summit (CII-NID Design Summit) | Automotive E/E Architecture China Conference (EEA) | International Conference on Civil and Architectural Engineering (ICCAE) | iENA Nuremberg | Nuremberg, Germany | Construction and Structure Conferences | CANUXcamp Ottawa (UXcamp Ottawa) | International Conference on Design, Architecture, Agriculture, Engineering Sciences and Application of IT (ICDAAESAI) | Boston CISO Executive Summit | Software Architecture Conferences | ACM Conference on Computer-Supported Cooperative Work and Social Computing (CSCW) | ACUUS World Conference (ACUUSWC) | EKON | Future Interiors Qatar Conference | British Institute of Interior Design Conferences (BIID) | First Annual Conference for Senior Trade Mark and Design Administrators | Architectural Design Conferences | Designing, Developing and Deploying a Microservices Architecture (Designing, Developing and Deploying a Microservice) | International Forum on Architecture and Urbanism (FRAGILE TERRITORIES) | Design conference | International Conference on Civil and Architectural Engineering (ICCAE) | Mage Titans | International Conference on Robotics, Architecture, Computer Sciences and Information Technology (ICRACSIT) | Bandung Creative Movement International Conference on Creative Industries | International Conference on Civil and Architectural Engineering (ICCAE) | Index Qatar | Grace Hopper Celebration of Women in Computing India Bengaluru, India | Dubai Design Week | Star Conference (SC) | Light Aircraft Design | International Conference on Concrete Repair, Rehabilitation and Retrofitting (ICCRRR) | Design Thinking | Benelux Infrastructure Forum | Architectural Design Conferences | Construction and Structure Conferences | Leadership Strategies for Enterprise Architects Maximizing EA's Impact on Business Performance | International Conference On Civil And Architectural Engineering (ICCAE) | Urban Planning and Architectural Design for Sustainable Development (UPADSD) | International Conference on Civil and Architectural Engineering (ICCAE) | Building Live | Application Strategies & Solutions Summit | Design conference | Scientific Convention on Engineering and Architecture (CCIA) | International Congress of Education in Engineering and Architecture | Smart Buildings Summit | Software Architecture Conferences | Management Strategies for Enterprise Architecture | Module ADOK Architecture Documentation Software Architectures | TecHome Builder Summit | Design conference | International Conference on Civil and Architectural Engineering (ICCAE) | Construction and Structure Conferences | International Conference on Civil and Architectural Engineering (ICCAE) | The Logical Data Warehouse - Design, Architecture, and Technology | Passive and Low Energy Architecture Conference (PLEAC) | International Conference on Architecture, Materials and Construction (ICAMC) | International Conference on Architecture, Engineering and Technologies (International Conference on Architecture, Engineer) | Civil Engineering Conferences | International Conference on Sustainable Built Environment (ICSBE) | Design conference | International Conference on Civil and Architectural Engineering (ICCAE) | International Conference On Complex Systems Design & Management (CSDM) | International Conference on Civil and Architectural Engineering (ICCAE) | International Conference on Civil and Architectural Engineering (ICCAE)
List of Architectural Journals
306090 | A+BE | Architectura | Civil Engineering Conferences | Architectural Heritage | Architectural History (journal) | Architecture Media Politics Society | ARQ (journal) | Assemblage (journal) | Change Over Time | Cornell Journal of Architecture | EVolo | Frontiers of Architectural Research | Future Anterior | Grey Room | Journal of Architectural Education | | The Journal of Architecture | Software Architecture Conferences | Journal of the Society of Architectural Historians | Muqarnas (journal) | Oppositions | Perspecta (journal) | Space and Culture | Vetusta Monumenta | Australian Planner | Articulo – Journal of Urban Research | Built Environment | Children, Youth and Environments | Cities: The International Journal of Urban Policy and Planning | City: analysis of urban trends, culture, theory, policy, action | City and Community | Commonwealth Journal of Local Governance | Community Development | Disasters | DISP | Environment and Planning | Design conference | Environment and Planning B: Planning and Design | Environment and Planning D: Society and Space | Environment & Urbanization | European Urban and Regional Studies | Footprint | Futures | International Development Planning Review | International Journal of Sociology and Social Policy | International Regional Science Review | Journal of the American Planning Association | Journal of Environmental | Assessment Policy and Management | Civil Engineering Conferences | Journal of Land Use and Environmental Law | Journal of Planning Education and Research | Journal of Planning History | Journal of Planning Literature | Journal of Regional Science | Journal of Settlements and Spatial Planning | Software Architecture Conferences | Journal of Transport and Land Use | Construction and Structure Conferences | Journal of Transport Geography | Journal of Urban Affairs | Journal of Urban History | Journal of Water Resources Planning and Management | Land Economics | Landscape and Urban Planning | Papers in Regional Science | Planning Perspectives | Planning Theory | Design conference | Regional Science Policy and Practice | Regional Studies | Revista INVI | Spatial Economic Analysis | Town Planning Review | Transactions of the Institute of British Geographers | Transportation | Urban Affairs Review | Urban Geography | Urban History | Urban Studies
Professional Architecture Organizations
The Architectural Division in the Egyptian Engineers Syndicate | Architectural Association of Kenya | Nigerian Institute of Architects | Civil Engineering Conferences | South Africa Institute of Architects | Institute of Architects Bangladesh | Hong Kong Institute of Architects (HKIA) | Council of Architecture (Coa) | Indian Institute of Architects (IIA) | Design conference | Architectural Institute of Japan (AIJ) | Japan Institute of Architects (JIA) | Institute of Architects Pakistan | United Architects of the Philippines | Architects' Association of Denmark | Suomen Arkkitehtiliitto SAFA | Bund Deutscher Architekten | Technical Chamber of Greece | The Royal Institute of the Architects of Ireland | Construction and Structure Conferences | Consejo Superior de los Colegios de Arquitectos de España | Royal Institute of British Architects (RIBA) | Royal Incorporation of Architects in Scotland (RIAS) | Royal Society of Architects in Wales (RSAW) | Royal Society of Ulster Architects (RSUA) | Software Architecture Conferences | North Wales Society of Architects (NWSA) | Royal Architectural Institute of Canada | Alberta Association of Architects | Design conference | Architectural Institute of British Columbia | Design conference | Ontario Association of Architects | Ordre des architects du Quebec | The American Institute of Architects | Civil Engineering Conferences | The Society of American Registered Architects | Australian Institute of Architects | New Zealand Institute of Architects
Architect | Architectural technologist | Interior and spatial designer | Building surveyor | Commercial/residential surveyor | Construction manager | Higher education lecturer | Historic buildings inspector/conservation officer | Landscape architect | Planning and development surveyor | Production designer | Theatre designer | Structural engineer | Town planner | Urban Planner | Restoration Architect | Research Architect | Lighting Architect | Political Architect | Extreme Architect | Artist | Industrial Designer | Textile Designer | Graphic Designer | Video Game Designer | Photographer | Production Designer | Teacher/Professor | Philanthropist | Politician | Conservationist | Writer | Entrepreneur | Developer | Construction Manager | Project Manager | Realtor | General Contractor | BIM Manager | Building Inspector | City Planner/Council member | Estimator | Professional Services Consultant | Business Analyst and Development Strategist | Design Strategist | User Experience Designer | Software Design | Brew master | Researcher/Professor | Furniture Design | Lighting consultant | Preservationist | Design Director of any industry | Film Maker | Animator | The next Weird Al | Data Analyst | Architecture Designer | Architecture Engineer | Interior Designer | Architecture Draftsman | Staff Consultant | Technical Assistant | Project Assistant Manager | Manager | Sales/Business development Manager | Architectural Assistant | Architectural Historian/Journalist | Art Director | Building Contractor | Landscape Architect | Abstraction | Analysis | Architectural Codes | Architectural Rendering | AutoCAD | Budgeting | Building Codes | Building Construction | Building Systems | Calculations | Client Relations | Collaboration | Communication | Computer Aided Design (CAD) | Computer Processing | Conceptualization | Construction Administration | Construction Documents | Coordination | Corporate | Creative Thinking | Critical Thinking | Critical Assessment | Design | Design Concepts | Design to Delivery | Development | Documents | Drafting | Drawing | Estimating | Finance | Imagination | Industrial Design | Innovation | Installation | Integration | Interpersonal | Leadership in Energy & Environmental Design (LEED) | Legal | Management | Mathematics | Model Making | New Construction | Planning | Plans | Preservation | Problem Solving | Production | Project | Management | Rehabilitation | Renovation | Research | Residential | Retail | Revit | Sawing | Scheduling |Seeing Big Picture Results | Slicing | Software | Solving Complex Problems | Sustainable Design | Specifications | Technical Vision | Visualize | Writing | Zoning Codes | Building control | surveyor | Consulting civil engineer | Contracting civil engineer | Design engineer | Nuclear engineer | Site engineer | Structural engineer | Water engineer | Building services engineer | Construction manager | Engineering geologist | Environmental consultant | Patent attorney | Quantity surveyor | Sustainability consultant | Transport engineering | Water treatment | engineering | Structural engineering | Environmental engineering | Geotechnical engineering | Constructions engineering | Control engineering | Municipal or urban engineering | Coastal engineering | Forensic engineering
Clinical Research Jobs in Asia-Pacific:
CBT Therapist | Clinical Research Medical Director Neuroscience | Director Clinical Research non MD - Oncology | Senior Director Clinical Research Unit | Senior Director Research | Head of Clinical Research & Development - Senior Medical Director | Clinical Research Associate Oncology | Project Manager Regulatory Affairs | Head of Pharmacovigilance and Drug Safety | Senior Clinical Trial Manager | Quality Assurance & Regulatory Affairs Professional | CQA Specialist Pharmacovigilance | Clinical Operations Manager | Senior Regulatory Affairs Associate | Manager Clinical Operations | Director QA Haemophilia & QP | Clinical and Pharmacovigilance Auditor | RA and Laboratory Manager | Senior Clinical Research Associate | Director Project Delivery Early Phase Clinical Research | Clinical Operations Manager | Associate Director | Director Regulatory Affairs Strategy | Senior Pharmacovigilance Scientist | Site Quality Director Biologics | QA Compliance Specialist | Drug Safety Specialist | Senior Manager Regulatory Affairs Labeling
Clinical Research Jobs in USA:
Clinical Trial Assistant | Watson Health Clinical Adoption Specialist - Medical Oncology | Field Clinical Manager Neuromodulations | Clinical Research Coordinator | Research & Development - Associate Researcher | Sr CRA I Oncology | Associate Director Quality & Compliance | Specialist Associate | Clinic Assistant | Patient Service Associate | Associate / Clinical Research Coordinators | Research Fellow | Regional Study Coordinator | Medical Affairs Scientist | Clinical Trials Compliance Unit | Clinical Application Specialist | Technical Application Scientist | Medical Clinical & Observational Project Manager | Application Specialist (Ultrasound) | Manager Pathology | Specimen Processing | Clinical Fellow (Medical Doctor) | Lab Officer/Senior Lab Officer (Cancer Research) | Cluster Medical Affairs Lead South Asia | Medical Technologist II - Histology | Laboratory Manager/ Senior Laboratory Executive | In house clinical research associate | clinical research associate | Senior Scientist Oncology Biomarkers | Data Analyst II | Clinical Outsourcing Manager
Clinical Research Jobs in Europe:
Statistician | Medical Writer | Statistician with Clinical Trials | Oncology Diagnostic Specialist| RA/SRA - In Vivo | In Vivo Cancer Pharmacology | Associate Director Medicinal Safety | Project Coordinator | Bioanalysis Scientist | Marketing Director | Clinical Research Associate | Clinical Research Associate for Virtual Studies | Associate Editor Plos one - Epidemiological Clinical or Translational Research | Clinical Research Associate II | Boston Biomedical Associates (BBA) | Clinical Research RN | Columbia University Medical Center | Director Clinical Research | Director Clinical Research Protections & IRB Ops | Senior Director of Clinical Research and Pharmacovigilance | Clinical Nurse-Clinical Research Unit-Inpatient | Northwestern Memorial Hospital | Associate Medical Director/Medical Director Clinical Research | Executive Director Clinical Research & Medical Monitor